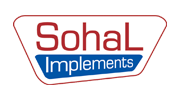 Welcome To Sohal Engg. Works

E-Brochure

Sohal Engg. Works as an oldest manufacturer of stone tumbling machines, yard rampes, multi purpose trollys, water cum storage tanks and implements in Rajsthan, established in 1972. We are today the leading producers of these machines.

Sohal Engg. Works - the smart choice for portable loading docks, mobile yard ramps, portable loading ramps, heavy-duty loading ramps, mobile loading docks and forklift ramps.

We are proud of our thirty eight years of service, and look forward to many more years of delivering excellence in design innovation, the highest quality standards and customer satisfaction.